Science
At LEAP, we deliver a creative, meaningful and challenging science curriculum where all children are given the opportunity to participate in a wide range of science experiences. Our stimulating curriculum enables children to learn about, observe and explore the world around them whilst also developing the skills to help them think scientifically and have an understanding of scientific processes. Through high quality teaching and engaging enrichment, our curriculum promotes excitement and enthusiasm for science.
National Curriculum
The National Curriculum provides a structure and skills progression and knowledge for the Science curriculum taught throughout the school, which is linked to each unit of work, which reflects a balanced programme of study.
National Curriculum Science Programme of Study
Curriculum overview
Science at LEAP follows a tailor-made curriculum which has been adapted by teachers from the 'Hamilton Trust Science' scheme of work. This scheme is based on using practical examples and real life experiences to extend pupil's scientific knowledge and understanding.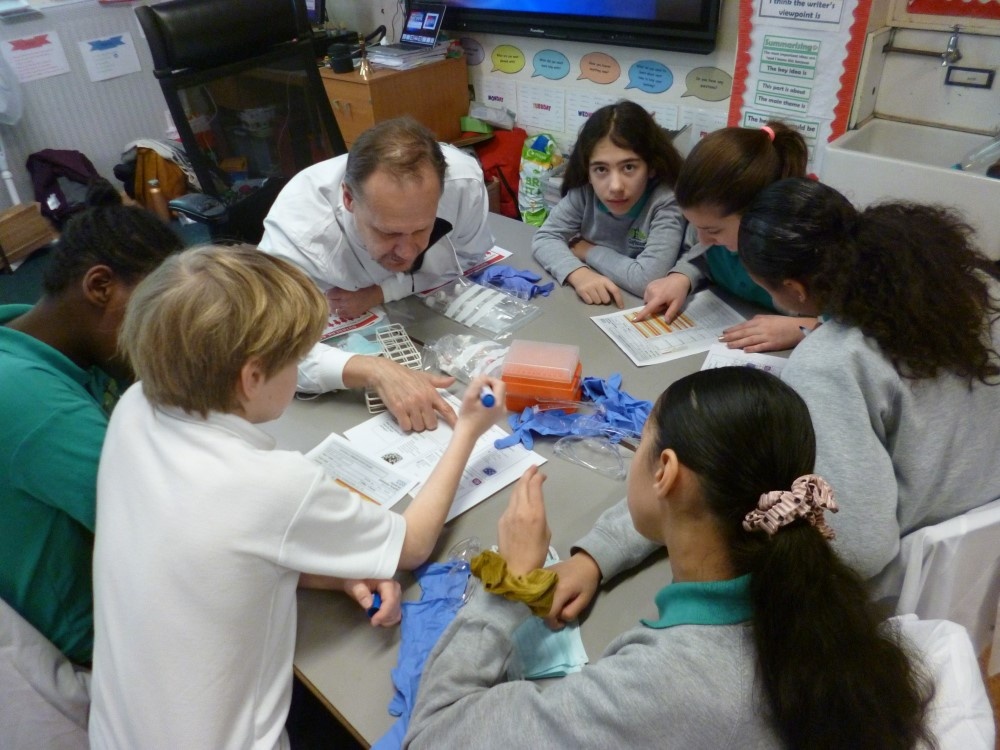 Each year, children complete five scientific units of work following the guidelines of the National Curriculum. Together these provide a broad and balanced coverage of learning from within the specific disciplines of Biology, Chemistry and Physics. Science topics including 'Plants', 'Living things and their habitats', 'Animals, including Humans' and 'Materials' are taught in Key Stage 1 and then revisited during Key Stage 2 in greater depth; this allows the children to build on their prior knowledge. In Key Stage 2 children begin to study a wider array of scientific topics including 'Electricity', 'Forces and magnetism', 'Rocks, fossils and soils' and 'Evolution and inheritance'. Where possible meaningful links are made between science and our wider school curriculum. At LEAP, all units of work are taught over two-week blocks of learning which are spread over the academic year.
Our scheme of work introduces pupils to the core knowledge and vocabulary they need to understand a scientific topic. Lessons are logically sequenced to build on and reinforce students' prior knowledge and understanding. Regular informal formative testing through low-stakes quizzes ensures that children retain the knowledge they have learned and this is further supported by the use of knowledge organisers, to help children identify and remember key information.
The LEAP science curriculum emphasises stimulating practicals and investigations. Each unit of work includes a range of relevant scientific enquiries which deepen children's understanding of a topic and develop their skills at working scientifically. In EYFS, teacher-guided play provides children with the opportunity to explore the world around them by making observations, grouping and classifying objects and through asking simple questions. In Key Stages 1 and 2, children learn to use a variety of approaches to help answer scientific questions including observing over time; pattern seeking; identifying, classifying and grouping; comparative and fair testing; and researching using secondary sources. In Key Stage 1, teachers guide children to think scientifically and use simple equipment during investigations.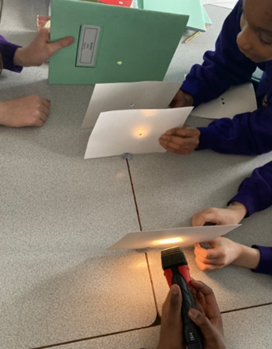 This develops children's working scientifically competencies allowing them to make informed predictions, collect simple data and make judgements about their results. In Key Stage 2, children carry out enquiries with increased independence. Working in small groups, children begin to formulate their own scientific questions and design and carry out investigations to answer these.
Rich, Relevant and Representative: The LEAP Empowerment Curriculum
At LEAP our science curriculum recognises the scientific contributions of black and ethnic minority scientists who may not be as famous as their white counterparts, such as Lewis Latimer, whose carbon filament in lightbulbs revolutionised electric lighting. We also aim to inspire each child so they develop aspirations for the future, by ensuring they can see themselves represented in the field of science. We believe it is our duty to ensure every child can aspire to reach for the stars like Mae C Jemison.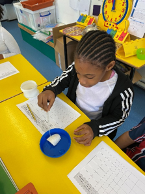 Fundamental British Values
Within our science curriculum we promote the Fundamental British Values. We encourage children to use their Individual Liberty to ask questions about the world around them and develop a curiosity to investigate and seek answers. We believe in equipping each child with the knowledge and skills needed to ensure they have all the choices and options available to them in the future.
Educational trips and enrichment
In addition to engaging and motivating scientific teaching, we offer children a wide range of trips, workshops and shows throughout the year to support the science curriculum. We aim for children to enrich their learning through visits or workshops at least once a term. Recent enrichment has included trips to the Science Museum, The Garden Classroom and Centre of the Cell; and school workshops provided by the Royal Institute.
Science is also promoted at LEAP through our much-loved STEM week which includes a range of exciting and inspiring activities. In this action packed week of learning, children work together in small teams on an immersive STEM project which is based around the theme of either 'Structures' or 'Scientific Toys'. Working against the clock and with limited resources which have to be purchased using own LEAP currency, our young engineers apply their Maths, Science and Design and Technology skills to design, create and evaluate a prototype structure or toy. Over the week, children are also given the opportunity to read and write about an inspirational STEM figure and carry out a range of practical Maths and Science activities. The week is further enhanced by guest speakers, science competitions and a community science fair.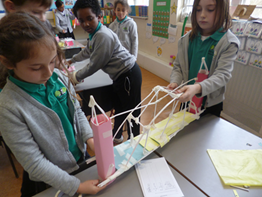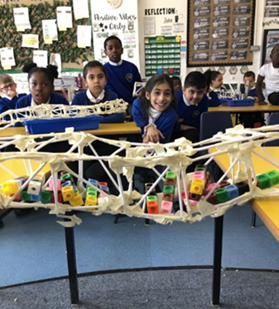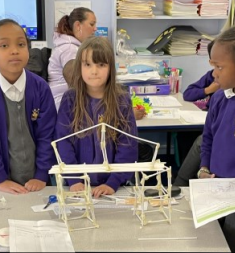 Science at Home
At LEAP we actively encourage children to continue their scientific studies at home. Below are some websites you might find useful: